Is NATO good for business?
South Wales Evening Post - 2 September 2014
Maybe it's just me, but once I've formed an opinion based on personal experience then it's hard for me to shake it off.
In this case, I'm going back to when I was stuck in a plane for an hour at Berlin airport before disembarking. It turned out the place was on lock-down because NATO officials had landed a bit earlier.
I know it sounds petty, but that negative episode has stayed with me. Furthermore, a visit to Cardiff city centre last week confirmed how the North Atlantic Treaty Organisation still has the potential to be a pain in my life. I'm sure minds were focussed on the end of operations in Iraq and Afghanistan last year when the announcement about Celtic Manor was made last year.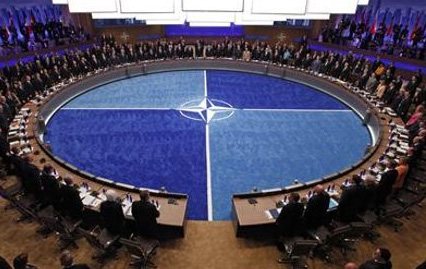 NATO Summit - is it worth the nuisance?
Events in the past months, however, have changed things dramatically. The deteriorating situation in Ukraine and Middle East has added to international tensions and spiked security worries here.
The world is a dangerous place. You can make up your own mind whether organisations such as NATO make things safer or worse. When it comes to summit meetings though, I have a sneaking suspicion that Wales got it because no-one else was bidding. I'm betting that there are quite a few Cardiff businesses that have come to the same conclusion.
The same can be said about residents of South East Wales who have seen their minor injuries units closed to the public in preparedness for potential casualties from clashes between police and protesters.
We're told that the economic benefits will match those gained by hosting the Ryder Cup. Yet I think it's easy to overestimate the level of interest actually generated — and how long it lasts.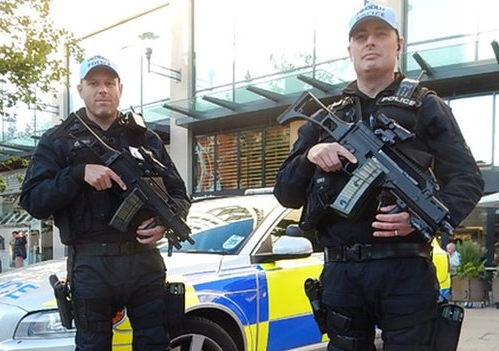 I was speaking to an American couple on holiday in London a while back. They were both golf nuts, and while the husband "jest lurved" the 2010 golfing event, his wife recalled that it had been held "somewhere in England and it rained a lot". The bad news is that she's the one who books their vacations.
That said, we do seem to be picking up on summit spin-offs without all the attendant security hassle.
Although notionally a two-day gig, there have been several weeks of organisational preparation plus another week planned for dismantling and clearing up operations. The result is that hotel occupancy rates are reported to be up considerably within a wide radius of Newport and Cardiff, including here.
Cleverer operators have been working to entice the international press corps to taster events that publicise Welsh tourism potential. It's the smart move.
Yet there was a weekend a while ago when Gower hostelries and campsites boasted an American movie star, a German Oberbürgermeister and a Swedish government minister among their guests.
This had nothing to do with international conferences, but it had a lot to do with international connections. Twinning may have become unfashionable in recent times but the links built up over decades of civic friendships still manage to put our little corner of South West Wales on the map.
Neither should we underestimate the truly international nature of football. I'm not just talking about Swansea's leap into the Premier League either. I once sat in a downtown Houston pizzeria where the Italian proprietor and Brazilian chef enthused about the days of Il Gigante Buono at Juventus. It turned out they also had friends and business contacts in Wales.
As a nation we still retain this outdated obsession with trying to catch the big fish to ensure economic prosperity. It's only my opinion, but I do wonder that in seeking to attract high profile but disruptive showcase events like the NATO summit, we're also missing out on opportunities to grow what we already have on our doorsteps.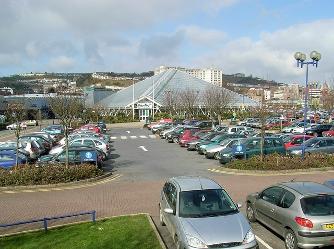 'Beneficial' projects start here
Wrong to bar gateway
While it's probably wiser for me to stay away from the politics involved, I do think it's necessary to comment on how the Parc Tawe planning row has mushroomed.
I wrote last month that it made no sense to have a restriction on selling certain goods on this important gateway site when they can be bought 200 yards away in Sainsbury's.
You have to ask who would invest in a project under those circumstances. It's the same question posed by the Regional Business Forum.
This group represents people who employ thousands of local workers and when they start calling for "infrastructure projects from which Swansea would greatly benefit" then decision-makers need to check as to just who is out of step with commercial reality.
I hate to say this but far too many successful private developments went ahead in the city despite planning polices and not because of them. This has to change or the enquiries will just stop coming altogether.
Markets get streetwise
It'S funny how trends come around again. When I was a kid, the highlight of the week was the arrival of Fred the grocery man in his green Austin A35 van.
This picture comes to mind when one of those supermarket delivery vans enters the estate to drop off shopping ordered online. The technology is different, but not the basic principle.
Local demographics means that part of the larger Swansea area is blessed with an abundance of supermarkets whilst the rest are served by district shopping centres. Well, that's the theory at least.
The truth is it's an aim easier stated than achieved. That's why I'm encouraged to see the growth in local street market trading.
This trend in outdoor trading was kicked off by Mumbles Development Trust who launched the successful traders market on Oystermouth Square. But the people behind the Uplands Market have taken things to the next level. If I owned a hat I'd take it off to them. Maybe I'll go along and buy one.