Does Wales really need a Secretary of State?
South Wales Evening Post - 22 July 2014
It's a ministerial position that that's been described as a post-colonial leftover, an essential constitutional role and a holding pattern for political careers.
Whatever your view, and there are plenty available, the job of Welsh Secretary manages to be both indispensible and thoroughly worthless at the same time.
At the early stages of last week's cabinet reshuffle, I tweeted how David Jones' exit would only be news because most people never knew he'd held the post in the first place.
My message got a few laughs but the comment wasn't made in a derogatory sense - well, not entirely anyway. The point I was trying to make is that the job barely registers on the public's radar these days.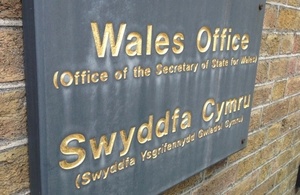 written in slate but for how much longer?
That probably doesn't matter too much given the current non-relationship between the Westminster front bench and the Welsh Government.
New guy Stephen Crabb has a tricky time ahead of him. Building bridges while defending continued government austerity sounds like a plate-spinning act to me.
He has started off well enough by announcing that he is to give up his official £100,000-a-year Jaguar limo. That said, it's probably worth pointing out that Gwydr House, where the Welsh Office is based, is located just opposite Downing Street.
The rationale you hear most for having a Secretary of State is that it provides a Welsh perspective within the cabinet. Most critics would argue the influence runs totally in the other direction and has done ever since the post was introduced just over 50 years ago.
I've had dealings with several Welsh Secretaries in one capacity or another over the years. Some were travelling up or down their respective career escalator. A few were just marking time. Each ended up making a contribution of sorts.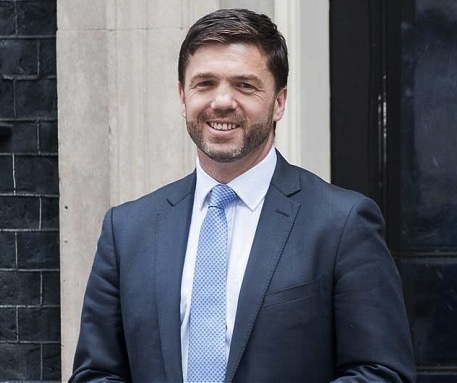 Last of the viceroys? A happy Stephen Crabb
Ron Davies, was the man who secured devolution for Wales but denied Swansea the chance to be the host city for the National Assembly. His successor Paul Murphy brought an air of dignity to the role while it was gradually dismantled around him.
Peter Hain developed the 'formative' relationship with Rhodri Morgan. They always smiled in other's presence but it must have made their jaws hurt.
Then there were the colonials - MPs representing English constituencies saddled with the function of viceroy but herded by a civil service answerable to Whitehall.
We had John Redwood, nicknamed the Vulcan, who famously mimed his way through the Welsh national anthem. Hardly a social champion, he nonetheless helped Swansea get the necessary funds to replace decaying concrete council houses.
The cheerful David Hunt is credited with the current shape of local government in Wales. I don't hold that against him although many still do. For all his mistakes he was head and shoulders over his successor William Hague who probably practiced the appearance of being pro-Welsh in the mirror but was just passing through.
As the ink dried on the Government of Wales Act some fifteen years ago, the expressed view was that the office of Welsh Secretary had definitely reached its sell-by date. Strangely though, the appetite for abolition has since fallen away.
Indeed, parties now accuse each other of attempting to downgrade Wales whenever it looks as if plans are afoot to absorb the job into another portfolio. No, I don't get it either.
The only thing I'm fairly certain about that if the political establishment eventually decides that this relic of a post is to be scrapped then it will happen because it suits them, not us. Don't hold your breath.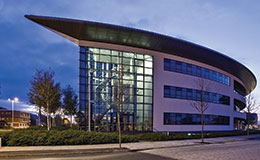 New future for Technium Buildings in SA1
Man with a mission
I was delighted to be among the hundred or so guests who attended the Honorary Fellows dinner at University of Wales Trinity Saint David. As an alumni of sorts (it's a long story) I've followed how the oldest academic institution in Wales has transformed itself into a major 21st century presence.
Vice-chancellor Medwin Hughes put this evolutionary journey into perspective for his audience at the National Waterfront Museum when he explained how the university's mission is not just to produce excellent students. The aim is to also help foster a regional economy so that graduates can find employment locally or start up their own businesses.
There are exciting plans in the pipeline for new facilities at SA1. But what also caught my imagination is the commitment to create new social enterprises in the less affluent city wards. It is an ambitious programme and one that can boost economic growth where it is most needed.
Connectivity and a coalition of interests of this kind represents a powerful message, especially when it is backed up by £150 million of investment. I just wonder how many of the statutory strategic bodies in the Swansea Bay are actually listening – or learning.
Not much of a relief
When I wrote here last week about an expected announcement on the M4 relief road at Newport I honestly didn't imagine it would be made the next day.
Neither did I anticipate that the so called 'black route' would be favoured by the Welsh government. This option has a significant environmental impact and has already sparked considerable opposition.
As well as the ecological controversy, those against the route also include key landholders in affected docklands along with industry groups who claim the £1 billion price tag will starve the rest of Wales of road improvements. Some doubt the project can go ahead without a substantial injection of private cash.
Another factor is the fallout within the Senedd over the timing and nature of the minister's announcement. The reaction has involved a barrage of toys thrown out of political prams.
These arguments may be happening some seventy miles up the road but the delays they cause will continue to damage our own inward investment potential.
It's clear that a major lack of consensus over road building makes rail electrification to Swansea all the more crucial. Let's just hope that the money is available.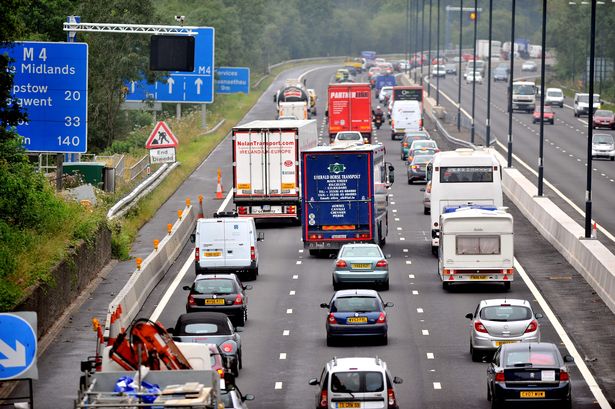 No sign of relief as rows kicks off over route