Fuel duty idea on the right road
South Wales Evening Post - 8 July 2014
One of the lessons I've learned over the years is that there's seldom a 'silver bullet' solution to an issue, particularly in the public sector.
I've seen too many initially great sounding ideas end up costing more than twice the original estimate and delivering a fraction of the promised benefits.
As such I've been looking for the catch in the suggestion to use fuel duty to put an extra £1 billion a year into road repairs. So far I've yet to find one.
The Local Government Association, which represents local authorities in England and Wales, reckons there is currently £12 billion in outstanding work. Their idea is to take 2p from the current level of fuel duty of 57.95p per litre to create a dedicated road repair fund
In case you were wondering, fuel duty contributes more than £33bn a year to Treasury coffers. The level of duty has been frozen at its current price since 2011.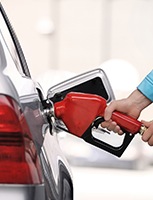 Fuelling road repairs investment?
In case you were wondering, fuel duty contributes more than £33bn a year to Treasury coffers. The level of duty has been frozen at its current price since 2011.
There's no doubt that the money is badly needed. A lot of our roads look like they owe their appearance to civil war rather than civil engineering.
Something like £6 million a year goes into paying out compensation for damage and injury caused by potholes. This comes on top of the actual cost of then fixing the road surface that caused the claim.
£6 million a year in compensation for pothole damage
A national allocation to local authorities and which can only be used to maintain the roads sounds like common sense to us motorists. Those in the business tell me that guaranteed funding over 10 years would probably drive down contracting prices. Winners all round then or so you'd think.
Sadly, Whitehall is having none of it. Treasury officials insist that 'ring-fencing' is an inappropriate way of funding public services – even though the same general approach has been used in public housing finance for decades.
These days the preferred method is to 'top-slice' the local government grant. This involves holding back a percentage of the overall package and then inviting councils to bid for the 'extra' cash.
As we've seen, making councils jump through an extra set of hoops to come up with something innovative usually produces a tasteful set of 'improvements', such as the boulevard project, rather than bread-and-butter resurfacing works.
The fuel duty idea would be a significant challenge for central government to rethink how it allocates money to councils so that they can perform the basics. It would be just as challenging for them not to try to claw it back through some financial sleight of hand.
Recently however, we've heard party leaders across the political spectrum talking up their support for devolving power to communities. Coughing up the resources to do the job seems like a good place to start.
Never planned but urban legend nonetheless
Heading down the wrong track
It's fascinating how urban myths develop.
Thirty-odd years ago, someone wrote in to the local paper suggesting that a giant statute of Sweyn, Swansea's Viking 'founder' should be erected on Kilvey Hill. When asked to comment, the council leader of the day politely stated that he would give the idea due consideration (translation: ignore it).
Yet what persists to this day is that it was all a council plan.
The same kind of fable evolved over the notion of a 'Llandarcy Parkway' for the Swansea to Paddington line proposed by a commercial outfit looking to redevelop the former BP oil refinery site.
It all sounded great but it quickly became clear that even if the technical feat were possible it would be horrendously expensive. They added some dire warnings about congestion on a two-lane M4 at junction 43.
The other drawback was a lengthening of overall journey times unless Neath and Port Talbot were abandoned as inter-city stopping points.
It was a back of the envelope idea but it still manages to pop up from time to time as a missed golden opportunity. Amazing
Unity can mean protection
You may have read that former Visteon workers recently secured an out of court settlement with Ford Motor Company over disputed pension rights.
It was a drawn out but determined campaign. There were plenty of MPs and AMs who voiced their vocal support and worked behind the scenes but in the end it was the trade union and their legal representatives who forced the outcome. The victory however is tinged with disappointment for a few.
As matters progressed through the courts, some claimants decided against keeping up their few pounds a year union membership. The result was that they failed to qualify for compensation. In some instances it has been their widows who have lost out on the eventual deal.
I'm told that the trade union is looking at how it can work to get restitution on their behalf.
These days, access to the courts is out the reach of ordinary people. I'll admit that I'm biased on the subject but if this experience does anything then it demonstrates the value of membership of a trade union or trade association.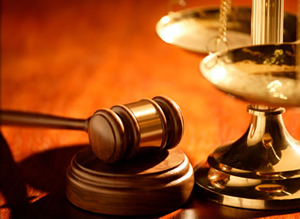 Justice for all? Not unless you can afford it.