Electrification is the spark we need
South Wales Evening Post - 2 June 2014
Every so often a no-brainer of a proposition comes along where the only criticism to be heard is why someone didn't come up with it sooner.
In fairness, calls to electrify the rail line between Swansea and Paddington go back decades. The campaign only gained real momentum in the last year or so however, thanks to considerable local pressure from public and private sector interest groups.
Those involved in that campaign were clear that the arguments in favour of an upgrade had been accepted by civil servants. OK, there remains a bit of official 'confusion' between UK and Welsh governments over who pays for what, but that was always to be expected.
The West Wales Regional Business Forum has been urging the respective governments to get a move on. I'm sure that First Great Western, who were recently showcasing their new trains, have been making very similar noises.
What will now add new impetus to these calls is the worrying statement by UK rail minister Stephen Hammond who has been asking the rail-travelling public about their priorities.
While his consultation paper talks about a "complete upgrade" for the London-Cardiff line by 2025 as part of the £7.5bn project, the minister slipped in that it is only 'anticipated' that the service will extend to Swansea and that this could happen around the same time as the Cardiff Metro scheme.
Pardon me but that situation is just plain unacceptable.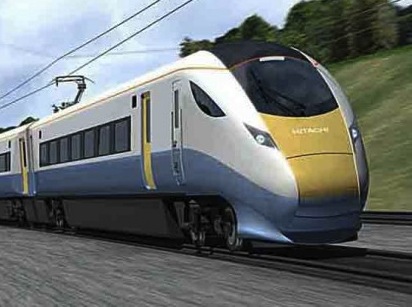 As I said, the business case for electrification has already been made and won. As far as anyone in the Swansea Bay area is concerned, the "on-going discussions" between governments on financial responsibilities means just that – not some vague phasing arrangement.
A key point was clearly put during the campaign but I will make it here again. Electrification is not just an aspiration on our part to keep up with the neighbours. Connecting Swansea to London is practical statement to all comers that investment in Wales reaches way beyond Cardiff.
Many people who represent communities and businesses stretching from Pembrokeshire to Port Talbot share that same perspective. That is why the Swansea Bay City Region has come together as a collaboration designed to fight our economic corner.
I know that senior politicians are already beating a path to the minister's door but they should not be left to make representations on their own. My view is that the cross-sector campaign group who successfully brought us this far should reconvene as soon as possible.
We need to make ourselves heard again.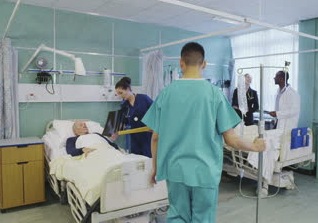 Can't get no satisfaction
Despite all the negative things I said about them, coming across surveys & statistics for me is like approaching a road accident on the other carriageway; I know I shouldn't look but I can't help myself.
In this instance, the Welsh government's public satisfaction isn't just about checking if we're all happy smiley people. It's primarily designed to look at areas where services can be improved.
As things stand, 92% of us were generally satisfied with our GP visit made during the last 12 months. Around the same percentage felt the same way about their time at an NHS hospital. Satisfaction levels with education were also quite positive.
I couldn't help but smile however to read comments by some AMs who insist that service users deserve much better. I just wonder if they'd read the section about the level of public trust in political institutions. This registered as one of the lowest ratings in the entire survey.
Under Scrutiny
Serving on a scrutiny committee can be challenging for most councillors. The idea is to ask questions but avoid offering your own opinions. Such behaviour obvious does not come naturally.
Last week I was among a few people giving evidence to a Swansea Council scrutiny panel. They are reviewing how the emotive subject of gypsy traveller site selection was handled by the local authority.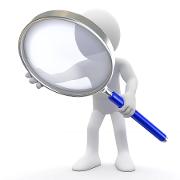 I was impressed by how meticulously the process is conducted. The chairman gave each witness ample time to present their views. Questioning was to the point and councillors were clearly interested in the responses. I even spotted council leader David Phillips sitting in for part of the proceedings.
I suppose it could be said that if the same level of detailed attention had gone into site selection as is placed on scrutiny then the hearings would not have been necessary in the first place – but I'm probably biased. Top marks to committee members nonetheless.