Is city centre regeneration an urban myth?
South Wales Evening Post - 18 March 2014
I'm sure that many reading this will share a memory of opening an exam paper and finding the question: "The invention of the internal combustion engine had a major social significance in the twentieth century – Discuss".
I experienced a flashback when taking part in a radio call-in show recently about the future of Swansea's city centre. It was an interesting experience. Yet a few of the comments from callers had me wondering if they'd ever sat the same exam.
All of us can agree that successful cities are accessible and attractive places where people are able to work, live and enjoy their leisure. That's the easy part. The problems start when you try to work out how this can be achieved.
Social planners call it 'density'. Basically, you need the right number of people gainfully active within a concentrated area. If you get it right then you have a thriving local economy. Get it wrong and it looks like Swansea appears today.
That is not to say that we're unique in any way. The problems that beset our city affect can be replicated throughout the UK.
Quite simply, car ownership has transformed our retail and work habits beyond recognition from a few generations ago.
The notion of 'catching the bus into town' changed to 'taking the car into town'. The new social mobility meant that bus routes no longer determined the destinations.
The downturn in the High Street happened the moment that out-of-town centres opened on the outskirts. Some cities, including Cardiff, responded by building their own covered shopping malls. Some like Swansea didn't – but that's another story.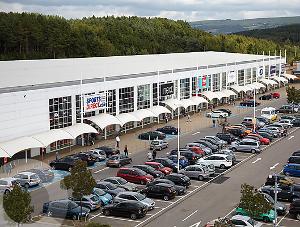 Can cities compete with out-of-town convenience?
Planners have attempted to counter the continuing commercial decline with more residential accommodation in city centres. The effect has been mixed. Some critics maintain that comparatively high property prices mean that only affordable social housing is possible.
However it should be said that we've also seen a huge growth in residential developments in the Maritime Quarter and SA1. Many of them are highly priced suggesting buyers with above average incomes.
Of course, the practical downside to all this is that few of the people who live in the city centre actually work there.
Employees who should be shopping at lunchtimes in the city centre stores are now located in SA1 or Swansea Vale because out of town business parks have also become an integral part of the local economy.
Embracing the public transport ethos is easier said than done. How do you make fare-paying passengers out of a generations brought up on the school run? They are no more likely to opt for travelling by bus than willingly go without internet access.
Dwindling bus subsidies stand little chance of competing with ridiculously cheap second-hand car prices and stabilising insurance costs.
It's no wonder that local authorities continually blow hot and cold as to whether they should try to counter our personal love affair with the car or indulge it.
Castle Quarter: imaginative development
Yet we don't necessarily need change at a seismic level to achieve a good city based work-life balance. There are already signs of movement in the right direction. I'm thinking in particular of the Urban Village concept in High Street and the imaginative Castle Quarter development.
I choose these schemes deliberately because it's time we recognised the key regeneration players in the region and the extent of their influence.
Housing associations and the higher education sector have successfully bridged the public and private sectors and are delivering in Swansea Bay. Their combined investment dwarfs what local government can afford.
Encouragement by planners for new city centre projects to include more affordable office space could make a significant difference. It's been done elsewhere and to good effect. The challenge is not so much as a matter of convoluted planning policy but simple determination.
A mutual priority for those who enable development and those providing it is to get the balance right. Of course, such an approach requires city centre regeneration strategies that make commercial sense.
We are clearly not there yet - but we could be.