How will Swansea Bay shape up for the future?
South Wales Evening Post - 7 January 2014
I've long accepted that I don't have an abundance of expertise in crystal ball gazing. I once told a client that there was little point in looking to develop some land near Kidwelly. It's now called Ffos Las.
Another time I commented that the chances of a multi-story residential tower getting built on Swansea's seafront were somewhere between nil and zero.
In my defence, I'm not alone in getting it wrong. Margaret Thatcher expressed an opinion that she would never see a UK woman prime minister in her own lifetime. Then there was the government scientific adviser who wrote in 1962 that a manned moon landing was "unlikely before the end of the century".
Nowadays it's tempting to think that our algorithms and expertise give us the edge. Yet in truth we're really no better equipped at second-sight than the people who were predicting in 1914 that the war would be over by Christmas.
There's a saying that in order to get a glimpse of the future you first need to let go of the past. I'm not so sure.
In fact, I sometimes reckon we place too much emphasis on gathering data and tend to ignore the unpredictable nature of things.
Look at the economy for instance. At the beginning of last year, the warnings were of a triple dip recession. Yet we've ended up with projections of sustained growth. Go figure.
The housing market is equally confusing. Last weekend we had reports about an 8.4 per cent increase in national house prices.
A few days earlier, the news stories were of a 6.6 per cent drop in the Swansea area during the same period.
I'm left asking whether the government's Help to Buy scheme will fuel a new debt bubble when interest rates finally rise or if it's all about providing a boost for the house building industry. Your guess is as good as mine but I suspect it will do both.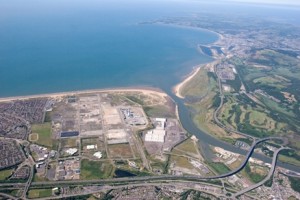 Did I just make a prediction? I suppose I might as well continue.
Locally, the portents are that Swansea is likely to remain the home of unfulfilled regeneration strategies for yet another year. One positive sign, though, is that it won't be for a lack of political effort to change things.
I'm hopeful of better news elsewhere in the region.
Investment is set to continue in the second university campus at Fabian Way. We can anticipate growth in media and film production at the Bay Studios across the road. The coming year should also see further expansion at the Cross Hands Food Park.
What I'll be looking for personally in 2014 are indications that the newly formed Swansea Bay City Region can evolve into the economic powerhouse we've been promised.
The formative stages are encouraging. I'm impressed that the board includes people with backgrounds in commerce, industry and manufacturing rather than the usual faces from the financial sector.
It would be great if this mix resulted in an equal emphasis on lifting local incomes as upon delivering physical regeneration schemes. With the head of the CBI proposing that earnings should begin to track growth, I'd like to hear how our regional leaders plan to take up this message.
Maybe it's early days but there's no reason why the City Region could not also start taking a position on issues such as the Severn Bridge tolls and how business rates are to be devolved to Cardiff Bay.
As for politics, the only prediction I'm willing to make for now is that I think the outcome of this year's European elections is going to take us in directions we probably hadn't anticipated. If that's a bit too cryptic then I've done my job. Have a good year.