More than charity needed to tackle homelessness
South Wales Evening Post - 24 December 2013
As is ever the case, the spirit of Christmas tends to mean different things to each of us. Among the seasonal obligations is for us to spare a thought, and possibly a bit of cash, for worthy causes.
That is not to say of course that the charities rattling tins on street corners only do their stuff during the festive season. Nor does mean that the issues they're trying to tackle can be sorted by just throwing money at them.
Take homelessness for example. The perceived fix for people without accommodation is to build more houses. But it's claimed that around 70 per cent of people accessing homelessness services have a mental health problem. So it's not enough to just put a roof over someone's head and walk away.
Organisations like Shelter Cymru and mental health charities will also tell you that there is a vicious circle involved. No only is mental ill-health a major factor in becoming homeless, the trauma of losing your home, or just the threat, can be the cause of mental health problems.
Last year I was told about the death of someone I'd known in school. He and I used to travel on the same bus. Being a year above he usually mixed with an older crowd but he was always friendly.
Neither of us moved away, and Swansea being the place it is, I'd bump into him now and then. It's quite possible that he might have sold you a washing machine in the electrical store where he worked on the Enterprise Park
For two years prior to his death, he had been sleeping rough up north. He'd recently been staying in a hostel run by a local charity. Sadly, however, too many nights in freezing conditions had taken their toll and he succumbed to pneumonia.
My friend had had a compulsive gambling problem. Emotional issues made the problem worse over time and it resulted in the family home being repossessed. He then lost his family and began a downward spiral that sucks in people driven by various forms of addiction.
He was an ordinary nice guy with a kind word for everyone. It's a fallacy to think that homelessness only happens to those with chaotic lifestyles and who are prone to drink and substance abuse.
Many years ago, local volunteers took me out on one of the night-time soup runs they operate for the street homeless. This experience convinced me then that seeking a one-size-fits- all solution is foolish. I haven't changed that view.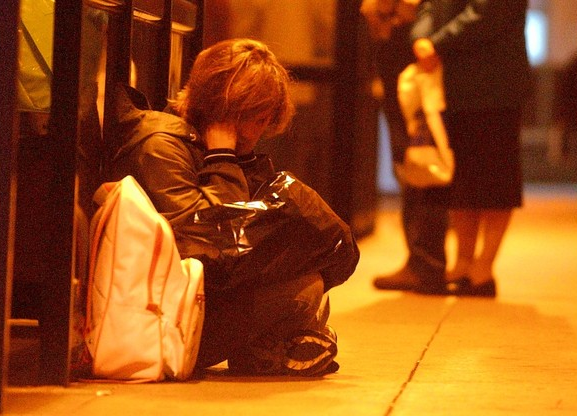 Something I also learned is that homelessness isn't a problem; it's often a symptom. Providing accommodation is merely treating the symptom, while providing someone with the right support can lead to them finding employment and building self-esteem.
I won't pretend that it's a cheap option or an easy one. Yet there are plenty of economic studies out there which conclude that it costs considerably less to have someone in independent or supported accommodation than to continually fund measures that tackle a range of behavioural issues but produce no more that fire-fighting actions.
Just to be clear, none of what I've said so far should be taken as a suggestion that we shouldn't support homelessness and mental health charities — and especially at Christmas. I was hugely impressed by the efforts of ABMU health workers who recently got together to organise a collection of clothes and foodstuffs. But it's the bigger picture that needs work.
The Welsh Government has cited a drop in the rate of reported homelessness. This is good news and the same can be said for the new investment currently going into mental health services.
What frightens me is that planned outsourcing actions elsewhere means that we could end up with what's been described as a Ryanair solution to public services rather than a joined up approach to health and homelessness.
It's a situation that definitely needs watching. In the meantime, a Merry Christmas to everyone — and buy a copy of Big Issue if you get the chance.