Planners need to explore new boundaries
South Wales Evening Post - 27 August 2013
My favourite scene from the comedy series, The Office, is when David Brent announces staffing changes in his uniquely insensitive style.
"Well, there's good news and bad news", he tells his team. "The bad news is that some of you will lose your jobs. Those of you who are kept on will have to relocate to Swindon. On a more positive note, the good news is, I've been promoted ...
… You're still thinking about the bad news aren't you?"
Brent had a broken perspective that made him hilarious. It's less funny when it happens in real life. It's even worse when local planning authorities have the same problem.
This week, members of Swansea council's development management and control committee will be asked to oppose plans submitted by the Welsh Government to create around 20,000 sq feet of office space plus parking.
As it happens, the development is at Jersey Marine alongside the Amazon distribution centre. This means Neath Port Talbot council will actually decide the application. However, because of the size of the scheme and its location, Swansea council has been consulted on its views.
The recommendation given to Swansea's councillors is that they oppose the project on the grounds that it will divert investment from the city centre. The additional reason given is that the site is not "highly accessible to sustainable transport modes", whatever that means.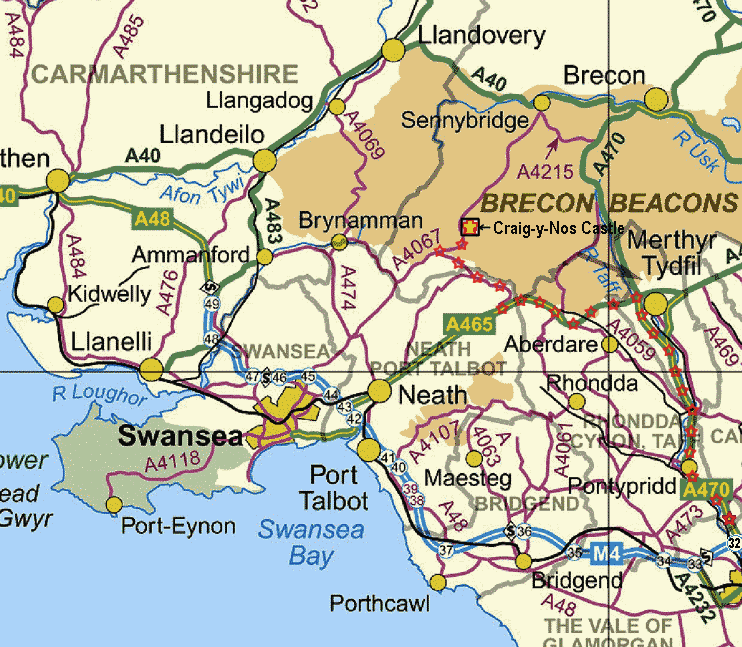 It's time that planners recognised that markets and investors don't really care about lines on a map
If I'm honest, what I think it means is that elected representatives are being advised to oppose something not because of its merits in terms of regional investment but because of lines on a map.
Maybe I'm wrong but I really can't see location being a problem if, say, the DVLA ever wanted to build new offices in Swansea Vale, which is actually slightly further away from the city centre than Jersey Marine.
I'm also a little sceptical about the comment in the planning report about Swansea city centre suffering from a lack of available office space. There is indeed a chronic shortage. Yet was this a factor when the decision was taken to buy and knock down Oldway House alongside St David's Centre?
It took over two months to demolish eight-storeys of office space (amounting to 43,000sq feet) with no proposal as far as I can see in any current strategy to replace it.
It would be pointless for me to claim that I am not attempting to influence opinions here. What I can also say however is that I hold no brief for anyone or any public or private body involved in this application. My aim is to do no more than highlight an inconsistency and hope that someone will act upon it.
Before I get too carried away though, I'm sure that some helpful type out there will also point out that what is under discussion is an objective assessment by officials based on current planning policies. They'd be right. Equally true is that councillors are free to reject the advice if they feel circumstances have moved on.
Earlier this year, local planning consultant Graham King published a paper for the Institute of Welsh Affairs in which he outlined his personal manifesto to planning professionals across Wales.
In his twelve-point proposition, he urged planners to think of their role in terms of "creative engagement" rather than an opportunity to impose a veto. More importantly, he argued that planning policy should not be regarded as sacred text that enables officials to say "no", irrespective of events in a fast changing world.
The chances of Neath Port Talbot council taking Swansea's objections seriously are as likely as me winning tonight's lottery without buying a ticket. However if there is a statement of opposition then it will send out a message that could be damaging for all concerned.
My hope is that lessons have been learned over the earlier misjudgement that saw city planners object to the location of the hugely important innovation campus at Fabian Way – a project which is now under construction and ready to create hundreds of new jobs in the process. There is nothing sustainable in an approach that contends that you can somehow encourage growth in your own backyard by opposing it everywhere else.
There also is no doubt in my mind about the sincerity of political and public sector leaders in signing up to the Swansea Bay City Region as an economic driver. What is now vital is for the underlying ethos of working together to be shared with the rest of their respective organisations.
It is not enough for everyone to be singing from the same hymn sheet – they clearly need to understand the words as well.