City region: powerhouse or just another partnership?
South Wales Evening Post - 30 July 2013
THE pecking order in the Bailey household is fairly clear-cut. My other half handles all the mundane stuff such as where we live, how much we spend and where we go on holiday. My role is to make the really important decisions like whether we recognise the sovereignty of the South Pogo Islands.
That's the problem with partnerships. They've become an integral part of how we do our business but they don't always turn out to be the mutually rewarding arrangement we expected.
Hopefully, things will be different for the Swansea Bay City Region launched a few weeks ago at Parc y Scarlets. This new body, made up of partners from local government, the private sector and further/higher education, has been charged by Assembly minister Edwina Hart with becoming an economic powerhouse in an area stretching from St David's to Margam. So no pressure there then.
The City Region has yet to properly set out its stall. It will need to do a good job given some of the current questions about its relevance.
Part of me agrees with Professor David Blackaby of Swansea University who says city regions are essentially an English solution to a 'cohesion' problem with government that doesn't exist here in a devolved Wales. On the other hand, I'm very much drawn to the idea of a formally recognised cross-functional group able to fight our corner for investment.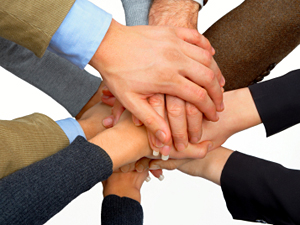 My conversations with local business leader Steve Penny, who helped the Welsh Government steer the City Regions project from concept to launch, give me the impression that a crucial part of the handover this coming September is who ends up managing the strategy. It's not for me to make suggestions but they could do worse than copy the approach used by the economic regeneration team at Neath Port Talbot Council to raise their game.
If you ask council leader Ali Thomas, he will tell you that it's not all about getting hold of resources, although it helps. You need to put in the 'hard yards' if you are to build sustainable economic growth. Fostering in-house talent through staff empowerment is also a big part of the process and it's definitely working.
Over the years I've watched the authority evolve from community-based improvements to major schemes like the £107 million Harbour Way project. A combination of smart investment and fast-track planning is the driver behind the Fabian Way corridor where Swansea University's new Innovation campus is under construction. Across the road is Swansea Gate, the former Ford/Visteon plant, which now boasts one of the largest sound studios in the UK film industry.
When you add the regeneration of Neath Town centre and the hugely impressive transformation of the former Llandarcy refinery site by St Modwen, you have to wonder why NPT thinks it needs to be part of a City Region at all.
Their answer would be that collaboration between local government and regional stakeholders towards a common goal of boosting employment and inward investment is a no-brainer.
I suppose you could argue that new economic partnerships wouldn't be necessary at all if the Welsh Development Agency had survived the ministerial cull on quangos, but that's a debate for another time.
What's important for now is that this venture remains a long-term priority. We're told that it will need at least a decade to make an impact. Let's just hope that another new economic 'initiative' doesn't come along in the meantime.